BKMT READING GUIDES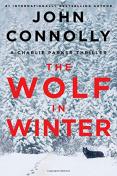 The Wolf in Winter: A Charlie Parker Thriller (12)

by John Connolly
Published: 2014-10-28
Hardcover : 432 pages
0 members reading this now
0 club reading this now
1 member has read this book
Recommended to book clubs by 1 of 1 members
The next pulse-pounding thriller in John Connolly's internationally bestselling Charlie Parker series.

The community of Prosperous, Maine has always thrived when others have suffered. Its inhabitants are wealthy, its children's future secure. It shuns outsiders. It guards its own. And at ...
No other editions available.

Jump to
Introduction
The next pulse-pounding thriller in John Connolly's internationally bestselling Charlie Parker series.

The community of Prosperous, Maine has always thrived when others have suffered. Its inhabitants are wealthy, its children's future secure. It shuns outsiders. It guards its own. And at the heart of Prosperous lie the ruins of an ancient church, transported stone by stone from England centuries earlier by the founders of the town…

But the death of a homeless man and the disappearance of his daughter draw the haunted, lethal private investigator Charlie Parker to Prosperous. Parker is a dangerous man, driven by compassion, by rage, and by the desire for vengeance. In him the town and its protectors sense a threat graver than any they have faced in their long history, and in the comfortable, sheltered inhabitants of a small Maine town, Parker will encounter his most vicious opponents yet.

Charlie Parker has been marked to die so that Prosperous may survive.

Prosperous, and the secret that it hides beneath its ruins…
Editorial Review
Author One on One with John Connolly and Karin Slaughter
Photo Credit: Ivan Gimenez Costa
Photo Credit: Alison Rosa
Karin: The Wolf in Winter is the twelfth Parker novel (and the thirteenth story, if you could "The Reflecting Eye" novella). How difficult is it to keep a series like this fresh, both for readers and for yourself?
John: Well, I still enjoy writing the Parker books, which helps a lot! I suppose that I made a few decisions early on which have stood me in good stead. One of those was to let Parker age gradually, so that the nature of the books would change as he changed. I always think of Robert B. Parker's Spenser series: I liked those books a lot, and they were always entertaining at the very least, but Spenser is vaguely ageless, and so the books remain kind of static. By contrast, James Lee Burke's Dave Robicheaux is now a man in his sixties, and his capacities—and his fears—are not the same as they were in his youth, which gives both a potency and a sadness to the books.
A second decision I made was to have a larger narrative slowly being constructed over the course of the novels. While a reader can start anywhere in the series, by reading in sequence it becomes clear that there is a connecting thread running through them. I suppose it's a little like the difference between the TV crime series of the seventies—Columbo, The Rockford Files and their ilk—where each episode was entirely self-contained, and modern series like The Wire or The Sopranos, where part of the pleasure lies in watching the story unfold piece by piece.
And finally, I take detours to do other books, like The Book of Lost Things, or the Chronicles of the Invaders, or the Samuel Johnson novels, which allows me to exercise some different muscles, and come back to Parker refreshed and maybe with one or two new skills under my belt.
Karin: Like most of the other novels in the series, The Wolf in Winter touches upon the supernatural. There is more of this blurring of the distinctions between genres now than in the past, but is there still an element of resistance to it among more traditional readers and critics?
John: I think a generation of mystery writers has emerged that is perhaps a little more experimental, and more willing to explore the areas of crossover between genres. I love the traditional mystery novel, whether hard-boiled or less explicit, but this doesn't mean that I consider the traditional form as the only way to write mysteries. I've always been curious to explore ideas of justice, compassion and redemption in my books. Because I was raised a Catholic, that word "redemption" comes freighted with a certain amount of spiritual baggage for me. I think it's interesting that the writers I admire a lot—James Lee Burke, Michael Connelly, Dennis Lehane—are also exploring that notion of redemption through their central characters, and all come from an Irish Catholic background.
In the end, though, there remains a pretty conservative rump in mystery fiction which doesn't care much for the mixing of genres, and has a particular loathing for any hint of the supernatural. That harks back to the rationalist roots of the mystery novel, but I've always believed that life, and people, are much odder than an entirely rationalist viewpoint can encompass.
Karin: The novel seems fascinated by the Green Man mythos, which might not be familiar to readers from outside Europe. Where did that come from?
John: A lot of older churches throughout Europe often feature pagan symbolism, particularly faces that appear to be constructed from wood and ivy, and the name given to such depictions in England is "Green Man." I think it was a way for the early Christian Church to acknowledge certain beliefs that were, if not quite pagan, then very much manifestations of the people's connection to the land. Some of them are benevolent, but some of them are quite horrifying. So at the heart of The Wolf in Winter is one of these old churches, transported stone by stone from Northumberland to the United States. And if you bring the church, then you also bring the beliefs...
Karin: What next?
John: I've finished Empire, the second book in the Chronicles of the Invaders, which I'm writing with my better half, Jennie Ridyard. It was easier to write than the first one, I think. Collaboration is difficult for many writers, mainly because writing is, by its nature, quite a solitary profession. I struggled a bit with it for the first novel in the series, Conquest, because I'd become so used to working alone over the course of twenty books. But Jennie's input has made those books better.
I'm also pretty close to finishing another Nocturnes collection of short stories and novellas and, as I write this, I'm working on the draft of the next Parker book. I'm going through a phase of being pretty prolific, and I'm making the most of it while I can. After all, who knows how long it will last?
Excerpt
No Excerpt Currently Available
Weblinks
There are no web links at this time.
BECOME A MEMBER
it's free
Join the leading website for book clubs with over 35,000 clubs and 20,000 reading guides.
SEARCH OUR READING GUIDES
Search
JOIN OUR MAILING LIST
Get free weekly updates on top club picks, book giveaways, author events and more
Please wait...