BKMT READING GUIDES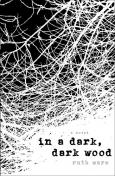 In a Dark, Dark Wood

by Ruth Ware
Published: 2015-08-04
Hardcover : 320 pages
38 members reading this now
102 clubs reading this now
24 members have read this book
Recommended to book clubs by 16 of 17 members
INSTANT NEW YORK TIMES, USA TODAY, AND LOS ANGELES TIMES BESTSELLER

SOON TO BE A MAJOR MOTION PICTURE

An NPR Best Book of the Year, 2015

A ShelfAwareness Best Book of the Year, 2015

An Entertainment Weekly Summer Books Pick

A Buzzfeed "31 Books to Get Excited About this Summer" Pick

...
No other editions available.

Jump to
Introduction
INSTANT NEW YORK TIMES, USA TODAY, AND LOS ANGELES TIMES BESTSELLER

SOON TO BE A MAJOR MOTION PICTURE

An NPR Best Book of the Year, 2015

A ShelfAwareness Best Book of the Year, 2015

An Entertainment Weekly Summer Books Pick

A Buzzfeed "31 Books to Get Excited About this Summer" Pick

A Publishers Weekly "Top Ten Mysteries and Thrillers" Pick

A BookReporter Summer Reading Pick

A New York Post "Best Novels to Read this Summer" Pick

A Shelf Awareness "Book Expo America 2015 Buzz Book" Pick

What should be a cozy and fun-filled weekend deep in the English countryside takes a sinister turn in Ruth Ware's suspenseful, compulsive, and darkly twisted psychological thriller.

Leonora, known to some as Lee and others as Nora, is a reclusive crime writer, unwilling to leave her "nest" of an apartment unless it is absolutely necessary. When a friend she hasn't seen or spoken to in years unexpectedly invites Nora (Lee?) to a weekend away in an eerie glass house deep in the English countryside, she reluctantly agrees to make the trip. Forty-eight hours later, she wakes up in a hospital bed injured but alive, with the knowledge that someone is dead. Wondering not "what happened?" but "what have I done?", Nora (Lee?) tries to piece together the events of the past weekend. Working to uncover secrets, reveal motives, and find answers, Nora (Lee?) must revisit parts of herself that she would much rather leave buried where they belong: in the past.

In the tradition of Paula Hawkins's instant New York Times bestseller The Girl On the Train and S. J. Watson's riveting national sensation Before I Go To Sleep, this gripping literary debut from UK novelist Ruth Ware will leave you on the edge of your seat through the very last page.
Editorial Review
An Amazon Best Book of August 2015: Ruth Ware's In a Dark, Dark Wood has all the hallmarks of a good psychological thriller-- a woman lured back to a past she's spent a decade trying to escape, a few unstable characters, and a shocking death. The impending marriage of Nora's best friend from that long ago time brings her to a glass-walled cabin deep in the woods, for a hen party (the U.K. equivalent of a bachelorette weekend). But why is she there when the two haven't spoken since Nora fled their college town ten years ago? As the party gets underway things start to take a dark turn that builds with each passing moment. In a Dark, Dark Wood is a slow burn, each revelation and obfuscation luring the reader at an ever faster pace towards its ultimate life and death conclusion.--Seira Wilson
Excerpt
No Excerpt Currently Available
Discussion Questions
1. Nora is a mystery writer who lives an extremely predictable, routine lifestyle. As a professional, she is in control of her novels' action, dialogue, setting, and outcome, and in her personal life, she takes utmost care to control her environment, her health, and her social life. Why is it so important for Nora to be in control of everything in her life? How do the events of the novel take that sense of control away from her? How does Nora respond as her mental state and her freedom become increasingly uncontrollable?
2. What techniques does the author use to ratchet up the tension and suspense throughout the novel? Discuss specific moments that were unnerving for you as a reader, and how the author kept you on edge. How did the author use humor to lighten the mood periodically?
3. Nora is called something different by every character she encounters in the novel—she is Nora, Lee, Leo, and Leonora depending on to whom she is speaking. Even her novels are published under a different name: L. N. Shaw. What does Nora's ability to shift identities say about her personality and her motivations? Why is she so adamant that everyone at the hen party call her "Nora"? How do the various iterations of her name represent completely different personalities and histories? Why does Lee stutter, but Nora does not?
4. Structurally, In a Dark, Dark Wood shifts from Nora's present experience in the hospital dealing with memory loss to her recollections of the hen party weekend at the Glass House. How did this shifting structure impact your reading of the novel and your perspective on the various characters? What is gained by switching back and forth between past and present?
5. How does the author foreshadow the events of Saturday night and who is eventually proven responsible for what happens? Did you see the twists coming, or were you surprised by the novel's outcome?
6. Why is running so important to Nora's well-being and her mental state? Why does Nora always feel a need to escape, and what are her fears when she is not able to run?
7. How does the Glass House become a character in the book? How does the author convey its remoteness, and how does the house take on an almost sinister quality over the course of the weekend? What did you think about Flo's story about the house's construction and her aunt's struggle with the villagers?
8. Describe Nora's relationship with James. Is it reasonable to think that her feelings toward him would be what they are after a decade?
9. What explains Flo's extreme loyalty to Clare? Is she simply a weak person looking to latch on to someone more confident and secure, or is there something else at play in their relationship? How are Nora and Flo's relationships with Clare similar? Why does Clare act the way she does, especially toward people like Nora and Flo? What does Clare stand to gain by identifying herself with and buoying up people who are so different from her?
10. To what extent did you find Nora to be a reliable narrator? Identify key moments where you trusted her, and key moments where you doubted her. What techniques does the author use to make Nora seem both reliable and unreliable at various points in the novel?
11. Many of the characters of the novel are actors, and there is a great deal of talk about various plays and shows—Tom met Clare while working in the theater, and Nora and James first encountered each other when Clare fell ill and Nora, the understudy, took on Clare's leading role. The Glass House is referred to numerous times as a stage with an audience of trees beyond its windows. Why is all this talk of actors and performances so significant in the novel? Which characters are performing the most, and why? Which performances did you see through, and which did you believe?
12. What do you think happens to the characters after the novel is over? How do you think what happens at the Glass House will impact each of them in their lives and relationships going forward?
Weblinks
There are no web links at this time.
BECOME A MEMBER
it's free
Now serving over 80,000 book clubs & ready to welcome yours. Join us and get the Top Book Club Picks of 2022 (so far).
SEARCH OUR READING GUIDES
Search
JOIN OUR MAILING LIST
Get free weekly updates on top club picks, book giveaways, author events and more
Please wait...