BKMT READING GUIDES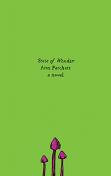 State of Wonder: A Novel

by Ann Patchett
Published: 2014-09-16
Paperback : 448 pages
219 members reading this now
267 clubs reading this now
187 members have read this book
Recommended to book clubs by 61 of 70 members
In a narrative replete with poison arrows, devouring snakes, scientific miracles, and spiritual transformations, State of Wonder presents a world of stunning surprise and danger, rich in emotional resonance and moral complexity.
As Dr. Marina Singh embarks upon an uncertain odyssey into ...
No other editions available.

Jump to
Introduction
In a narrative replete with poison arrows, devouring snakes, scientific miracles, and spiritual transformations, State of Wonder presents a world of stunning surprise and danger, rich in emotional resonance and moral complexity.
As Dr. Marina Singh embarks upon an uncertain odyssey into the insect-infested Amazon, she will be forced to surrender herself to the lush but forbidding world that awaits within the jungle. Charged with finding her former mentor Dr. Annick Swenson, a researcher who has disappeared while working on a valuable new drug, she will have to confront her own memories of tragedy and sacrifice as she journeys into the unforgiving heart of darkness. Stirring and luminous, State of Wonder is a world unto itself, where unlikely beauty stands beside unimaginable loss beneath the rain forest's jeweled canopy.
Editorial Review
Amazon Best Books of the Month, June 2011
: In
State of Wonder
, pharmaceutical researcher Dr. Marina Singh sets off into the Amazon jungle to find the remains and effects of a colleague who recently died under somewhat mysterious circumstances. But first she must locate Dr. Anneck Swenson, a renowned gynecologist who has spent years looking at the reproductive habits of a local tribe where women can conceive well into their middle ages and beyond. Eccentric and notoriously tough, Swenson is paid to find the key to this longstanding childbearing ability by the same company for which Dr. Singh works. Yet that isnâ??t their only connection: both have an overlapping professional past that Dr. Singh has long tried to forget. In finding her former mentor, Dr. Singh must face her own disappointments and regrets, along with the jungleâ??s unforgiving humidity and insects, making
State of Wonder
a multi-layered atmospheric novel that is hard to put down. Indeed, Patchett solidifies her well-deserved place as one of todayâ??s master storytellers. Emotional, vivid, and a work of literature that will surely resonate with readers in the weeks and months to come,
State of Wonder
truly is a thing of beauty and mystery, much like the Amazon jungle itself.
--Jessica Schein
---
Amazon Exclusive: Elizabeth Gilbert Interviews Ann Patchett
Elizabeth Gilbert is the author of the #1 New York Times bestseller, Eat, Pray, Love, as well as the short story collection Pilgrimsâ??a finalist for the PEN/Hemingway Award, and winner of the 1999 John C. Zacharis First Book Award from Ploughshares. A Pushcart Prize winner and National Magazine Award-nominated journalist, she works as writer-at-large for GQ.


Elizabeth Gilbert: As your close personal friend, I happen to know that you traveled to the Amazon to conduct research for this novel, and that you sort of hated the Amazon--can you share a little about that?
Ann Patchett: I absolutely loved the Amazon for four days. It was gorgeous and unfamiliar and deeply fascinating. Unfortunately, I stayed there for ten days. There are a lot of insects in the Amazon, a lot of mud, surprisingly few vegetables, too many snakes. You canâ??t go anywhere by yourself, which makes sense if you donâ??t know the terrain, but I enjoy going places by myself. I can see how great it would be for a very short visit, and how great it would be if you lived there and had figured out what was and wasnâ??t going to kill you, but the interim length of time isnâ??t great.
EG: Didn't I hear that you have a sort of magical story about a friend who is also a writer, who was also once going to write a book about the Amazon? Can you share this miraculous tale? Also, is your writer friend pretty?
AP: This friend of mine, who happens to be you, is gorgeous, and much taller in real life. Yes, you were writing a novel about the Amazon, and then you decided not to write a novel about the Amazon, and then I started writing a novel about the Amazon, and later when we compared notes (your book dismissed, mine halfway finished) they had remarkably similar story lines, to the point of being eerie. I thought this must be because it was an incredibly banal idea and we had both come up with a generic Amazon novel, but then you told me that ideas fly around looking for homes, and when the idea hadnâ??t worked out with you it came to me. If this is true I think your name should be on the cover. It would increase sales significantly.
EG: Readers of your prior work--particularly the luminous Bel Canto--will be delighted to see that opera makes an appearance in this novel, as well. In fact, one of the most dramatic scenes in the book takes place at the opera. Is that a wink and a nod to loyal readers, or just an expression of your own deep and abiding musical passions?
AP: Itâ??s a wink and a nod to Werner Herzog and his brilliant Amazon film â??Fitzcarraldoâ?? which opens at the opera house in Manaus where the aforementioned scene takes place. I had very little experience with opera when I wrote Bel Canto, and since then itâ??s become a huge part of my life. It was fun to write a scene set at the opera now that I know what Iâ??m talking about.
EG: State of Wonder a rollicking adventure story, full of peril and bravery and death-defying action. I personally know you to be a homebody who likes to bake muffins for neighbors. How the heck did you pull off this wildness so convincingly? Was it as invigorating to write as it is to read?
AP: Ah, the life of the mind. All the adventure I need I can dream up in my kitchen. I love writing outside of my own experience, making imaginary worlds. If I wrote novels based on my own life I would not be making a living at this. I also love to write a strong plot. I want things to happen in my books, I want to be thrilled. I always think about Raymond Chandler. Iâ??m sure Iâ??m getting the phrasing wrong but the general idea is that when things get slow, bring in a man with a gun. If you canâ??t find a gun, a poison arrow works just as well.
EG: The cover is a work of beauty. Authors are not always so lucky. Tell us how you managed such a miracle?
AP: When I first started writing this book, I came downstairs one night and found my husband listening to â??Horowitz at Carnegie Hallâ??. The album cover has a very lush filigreed border. I had two thoughts: first, I have an amazing husband who thankfully held onto his Horowitz LPs; second, that the album cover had the exact the feeling I wanted for my book--half jungle, half Baroque period. When I was finished writing the novel I sent the album to my editor, who sent it to the art department. They understood exactly what I was talking about.
Excerpt
No Excerpt Currently Available
Discussion Questions
From the publisher:
1. How would you describe Marina Singh? How has the past shaped her character? Discuss the anxieties that are manifested in her dreams.
2. "Marina was from Minnesota. No one ever believed that. At the point when she could have taken a job anywhere she came back because she loved it here. This landscape was the one she understood, all prairie and sky." What does this description say about the character?
3. Talk about Marina's relationship with her boss, Mr. Fox. Would you call what they share love? Do they have a future? Why does he want Marina to go to the Amazon? What propels her to agree?
4. What drew Marina to her old mentor, Annik Swenson? Compare and contrast the two women. How does Annick see Marina? Barbara Bovender, one of Annik's caretakers/gatekeepers tells Marina, "She's such a force of nature. . . . a woman completely fearless, someone who sees the world without limitations." Is this a fair assessment of Annik? How would you describe her? How has the elderly doctor's past shaped the person she is and the choices she has made?
5. Describe the arc of Marina and Annik's relationship from the novel's beginning to its end. Do you like these women? Did your opinion of them change as the story unfolded? Why didn't Marina ever tell anyone the full story of her early experience with Annick?
6. Consider Annik's research in the Amazon. Should women of any age be able to have children? What are the benefits and the downsides? Why does this ability seem to work in the Lakashi culture? What impact does this research ultimately have on Marina? Whether you are a man or woman, would you want to have a child in your fifties or sixties? How far should modern science go to "improve" on nature?
7. In talking about her experiences with the indigenous people, Annik explains, "the question is whether or not you choose to disturb the world around you; or if you choose to go on as if you had never arrived. " How does Marina respond to this? Did Annik practice what she preached? How do these women's early choices impact later events and decisions? How does Annik's statement extend beyond the Amazon to the wider world? Would you rather make a "disturbance" in life, or go along quietly?
8. Talk about the Lakashi people and the researchers. How do they get along? Though the scientists try not to interfere with the natives' way of life, how does their being there impact the Lakashi? What influence do the Lakashi have on the scientists?
9. Would you be able to live in the jungle as the researchers and natives do? Is there an appeal to going back to nature; from being removed from the western constraints of time and our modern technological society?
10. What role does nature and the natural world—the jungle, the Amazon River—play in Marina's story? How does the environment influence the characters—Marina, Annik, Milton, Anders, Easter, and the others? Annik warns Marina, "It's difficult to trust yourself in the jungle. Some people gain their bearings over time but for others that adjustment never comes." Did Marina ultimately "gain her bearings"?
11. Marina travels into hell, into her own Conradian "heart of darkness." What keeps her in the jungle longer than she'd ever thought she'd stay? How does this journey transform her and her view of herself and the world? Will she ever return—and does she need to?
12. What is your opinion of the choices Marina made regarding Easter? What role did the boy play in the story? Do you think Marina will ever have the child—one like Easter—that she wants?
13. What do you think happens to Marina after she returns home?
14. State of Wonder is rich in symbolism. Identify a few—for example, Eden Prairie (Marina's Minnesota home), Easter (the young deaf native boy), Milton (the Brazilian guide)—and talk about how Ann Patchett uses them to deepen the story.
15. State of Wonder raises questions of morality and principle, civilization, culture, love, and science. Choose a few events from the book to explore some of these themes.
16. What is the significance of the novel's title, State of Wonder?
Suggested by Members
Where can Marina live a more fulfilling life, in the Amazon or Minnesota?
Where is she a better fit? Should she return to the Amazon jungle?
Is Marina pregnant with Anders child at the end?
by [email protected]
(see profile)
02/13/20
Weblinks
»
Publisher's Book Info


»
Author Ann Patchett's web site


»
Reviews
"A spellbinder from bestselling author Patchett...Thrilling, disturbing and moving in equal measures - even better than Patchett's breakthrough Bel Canto (2001)." — Kirkus Reviews (starred review)

"Patchett is a master storyteller who has an entertaining habit of dropping ordinary people into extraordinary and exotic circumstances to see what they're made of. [An] expansive page-turner...Patchett's fluid prose dissolves in the suspense of this out-there adventure...that readers will hate to see end." — Publishers Weekly (starred review)

"A superbly rendered novel...Patchett's portrayal is as wonderful as it is frightening and foreign. Patchett exhibits an extraordinary ability to bring the horrors and the wonders of the Amazon jungle to life, and her singular characters are wonderfully drawn...Powerful and captivating." — Library Journal (starred review)

"In fluid and remarkably atmospheric prose, Patchett captures not only the sights and sounds of the chaotic jungle environment but also the struggles and sacrifice of dedicated scientists." — Booklist

»
Tour Dates for Ann Patchett


»
New York Times review for State of Wonder

BECOME A MEMBER
it's free
Now serving over 80,000 book clubs & ready to welcome yours. Join us and get the Top Book Club Picks of 2022 (so far).
SEARCH OUR READING GUIDES
Search
JOIN OUR MAILING LIST
Get free weekly updates on top club picks, book giveaways, author events and more
Please wait...