BKMT READING GUIDES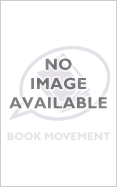 The Birth of Venus: A Novel

by Sarah Dunant
Published: 2004-11-30
Kindle Edition : 0 pages
11 members reading this now
30 clubs reading this now
20 members have read this book
Recommended to book clubs by 7 of 10 members
Alessandra Cecchi is not quite fifteen when her father, a prosperous cloth merchant, brings a young painter back from northern Europe to decorate the chapel walls in the family's Florentine palazzo. A child of the Renaissance, with a precocious mind and a talent for drawing, ...
No other editions available.

Jump to
Introduction
Alessandra Cecchi is not quite fifteen when her father, a prosperous cloth merchant, brings a young painter back from northern Europe to decorate the chapel walls in the family's Florentine palazzo. A child of the Renaissance, with a precocious mind and a talent for drawing, Alessandra is intoxicated by the painter's abilities.

But their burgeoning relationship is interrupted when Alessandra's parents arrange her marriage to a wealthy, much older man. Meanwhile, Florence is changing, increasingly subject to the growing suppression imposed by the fundamentalist monk Savonarola, who is seizing religious and political control. Alessandra and her native city are caught between the Medici state, with its love of luxury, learning, and dazzling art, and the hellfire preaching and increasing violence of Savonarola's reactionary followers. Played out against this turbulent backdrop, Alessandra's married life is a misery, except for the surprising freedom it allows her to pursue her powerful attraction to the young painter and his art.

The Birth of Venus is a tour de force, the first historical novel from one of Britain's most innovative writers of literary suspense. It brings alive the history of Florence at its most dramatic period, telling a compulsively absorbing story of love, art, religion, and power through the passionate voice of Alessandra, a heroine with the same vibrancy of spirit as her beloved city.

BONUS: This edition includes an excerpt from Sarah Dunant's Blood & Beauty.
Editorial Review
Sarah Dunant's gorgeous and mesmerizing novel,
Birth of Venus
, draws readers into a turbulent 15th-century Florence, a time when the lavish city, steeped in years of Medici family luxury, is suddenly besieged by plague, threat of invasion, and the righteous wrath of a fundamentalist monk. Dunant masterfully blends fact and fiction, seamlessly interweaving Florentine history with the coming-of-age story of a spirited 14-year-old girl. As Florence struggles in Savonarola's grip, a serial killer stalks the streets, the French invaders creep closer, and young Alessandra Cecchi must surrender her "childish" dreams and navigate her way into womanhood. Readers are quickly seduced by the simplicity of her unconventional passions that are more artistic than domestic:
Dancing is one of the many things I should be good at that I am not. Unlike my sister. Plautilla can move across the floor like water and sing a stave of music like a song bird, while I, who can translate both Latin and Greek faster than she or my brothers can read it, have club feet on the dance floor and a voice like a crow. Though I swear if I were to paint the scale I could do it in a flash: shining gold leaf for the top notes falling through ochres and reds into hot purple and deepest blue.
Alessandra's story, though central, is only one part of this multi-faceted and complex historical novel. Dunant paints a fascinating array of women onto her dark canvas, each representing the various fates of early Renaissance women: Alessandra's lovely (if simple) sister Plautilla is interested only in marrying rich and presiding over a household; the brave Erila, Alessandra's North African servant (and willing accomplice) has such a frank understanding of the limitations of her sex that she often escapes them; and Signora Cecchi, Alessandra's beautiful but weary mother tries to encourage yet temper the passions of her wayward daughter.
A luminous and lush novel, The Birth of Venus, at its heart, is a mysterious and sensual story with razor-sharp teeth. Like Alessandra, Dunant has a painter's eye--her writing is rich and evocative, luxuriating in colors and textures of the city, the people, and the art of 15th-century Florence. Reminiscent of Tracy Chevalier's Girl with a Pearl Earring, but with sensual splashes of color and the occasional thrill of fear, Dunant's novel is both exciting and enchanting. --Daphne Durham
Excerpt
No Excerpt Currently Available
Discussion Questions
From the publisher's reading guide:
1. Alessandra has the will and the talent to paint. She does not have the training or the social opportunity. How far does The Birth of Venus explain why, in the great roll call of artistic geniuses of the Renaissance, there are no names of women?
2. The image of the serpent with a human head is a motif that runs through the novel in many different forms. What are its guises and how does its meaning shift as the novel progresses?
3. Both Alessandra and her mother in their own ways subvert and rebel against the world they are brought up in. Which one of them do you think is the happier or most fulfilled?
4. The only character in the novel who seems to have any real freedom is Erila, yet ironically she is a slave with no rights or apparent power. How is it that she can walk such an independent path when those around her are so trapped?
5. Lorenzo the Great dies early on into the novel, yet his spirit and that of his family, stalk the book both politically and culturally. What image do you get of him and the impact that the De Medici's had on Florence?
6. Alessandra's entire world is contained by her belief in God. Yet in the time she is writing there seems to be almost two different kinds of God, depending on whether you are a follower of the renaissance or of Savonarola. How does Alessandra see the difference between the two and how fairly do you think she judges them?
7. How far is Savonarola the villain of the novel?
8. How far is this a novel about a city as much as a character?
9. The novels contains many different kinds of love: intellectual, spiritual, sexual, maternal. Which moves you most and why?
10. Alessandro and her brother Tomaso are at odds with each other form the beginning of the novel. But how far should we trust Alessandra's judgement of him, given that they are in competition for the same man?
11. How much sympathy do you have for Cristoforo as a character and what kind of portrait of homosexual life in Florence do you get from his thoughts and actions?
12. Alessandra's marriage, though painful in some ways, is in other ways quite fulfilling, given the confines of the time. At a time when women were seen as so fundamentally inferior, do you think it would have been possible for them to have an equal relationship sexually and intellectually with men?
13. In 15th century there was also no word for depression, only melancholy, and no treatment. How different would suffering depression have been in time when all meaning was seen to stem from God? And why does the painter fall into this trap?
Suggested by Members
Who is the painter????
by vrtikapa
(see profile)
08/27/10
Book Club Recommendations
Recommended to book clubs by 7 of 10 members.
Definitely serve Italian Food and a glass of red wine.
by debmcvmom (see
profile
) 08/27/10
The beginning of the novel will grab you and keep you interested until the end.
BECOME A MEMBER
it's free
Join the leading website for book clubs with over 35,000 clubs and 20,000 reading guides.
SEARCH OUR READING GUIDES
Search
JOIN OUR MAILING LIST
Get free weekly updates on top club picks, book giveaways, author events and more
Please wait...