BKMT READING GUIDES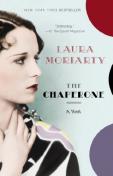 The Chaperone

by Laura Moriarty
Published: 2013-06-04
Paperback : 416 pages
127 members reading this now
154 clubs reading this now
78 members have read this book
Recommended to book clubs by 56 of 59 members
Soon to be a feature film from the creators of Downton Abbey starring Elizabeth McGovern, The Chaperone is a New York Times-bestselling novel about the woman who chaperoned an irreverent Louise Brooks to New York City in the 1920s and the summer that would change them both.
 
Only a ...
No other editions available.

Jump to
Introduction
Soon to be a feature film from the creators of Downton Abbey starring Elizabeth McGovern, The Chaperone is a New York Times-bestselling novel about the woman who chaperoned an irreverent Louise Brooks to New York City in the 1920s and the summer that would change them both.
 
Only a few years before becoming a famous silent-film star and an icon of her generation, a fifteen-year-old Louise Brooks leaves Wichita, Kansas, to study with the prestigious Denishawn School of Dancing in New York. Much to her annoyance, she is accompanied by a thirty-six-year-old chaperone, who is neither mother nor friend. Cora Carlisle, a complicated but traditional woman with her own reasons for making the trip, has no idea what she's in for. Young Louise, already stunningly beautiful and sporting her famous black bob with blunt bangs, is known for her arrogance and her lack of respect for convention. Ultimately, the five weeks they spend together will transform their lives forever.
 
For Cora, the city holds the promise of discovery that might answer the question at the core of her being, and even as she does her best to watch over Louise in this strange and bustling place she embarks on a mission of her own. And while what she finds isn't what she anticipated, she is liberated in a way she could not have imagined. Over the course of Cora's relationship with Louise, her eyes are opened to the promise of the twentieth century and a new understanding of the possibilities for being fully alive.
 
Drawing on the rich history of the 1920s, '30s, and beyond—from the orphan trains to Prohibition, flappers,  and the onset of the Great Depression to the burgeoning movement for equal rights and new opportunities for women—Laura Moriarty's The Chaperone illustrates how rapidly everything, from fashion and hemlines to values and attitudes, was changing at this time and what a vast difference it all made for Louise Brooks, Cora Carlisle, and others like them.
Excerpt
One
The First time Cora heard the name Louise Brooks, she was parked outside the Wichita Library in a Model-T Ford, waiting for the rain to stop. If Cora had been alone, unencumbered, she might have made a dash across the lawn and up the library's stone steps, but she and her friend Viola Hammond had spent the morning going door-to-door in their neighborhood, collecting books for the new children's room, and the considerable fruits of their efforts were safe and dry in four crates in the backseat. The storm, they decided, would be a short one, and they couldn't risk the books getting wet. ...
view entire excerpt...
Discussion Questions
1. The Chaperone opens with Cora Carlisle waiting out a rainstorm in a car with a friend when she hears about Louise Brooks for the first time. What do we learn about Cora in this scene? What does it tell us about her and the world she lives in? Why does Laura Moriarty, the author, choose to open the novel this way? Why do you think she waits to introduce us to Brooks?
2. When we first meet Louise Brooks, she seems to be the complete opposite of Cora, but the two women form an unlikely bond anyway. Are they really so dissimilar? What does Cora learn from Louise? Do you think Louise learns anything from Cora?
3. When Cora arrives in New York, the city is worlds away from her life in Wichita. How much do you think Cora actually embraces New York? When she returns to Wichita, what does she bring back with her from New York? What parts of her stayed true to Wichita all along?
4. The limits of acceptable behavior for women were rapidly changing in the 1920s, and both Cora Carlisle and Louise Brooks, in their own ways, push against these boundaries. Discuss the different ways the two women try to change society's expectations for women. Is one more successful than the other? What are the values involved in each woman's approach?
5. Cora becomes frustrated with the hypocrisy of the women in her Wichita circle of friends and yet she herself chooses to keep details about her own life secret. Do you think she should be more open about her life choices? What are the risks for her if she were to be more open?
6. Cora Carlisle hopes to find the secret of her past in New York City but discovers that the truth doesn't align with either her expectations or her memory of the past. Why do you think Laura Moriarty has chosen to leave Cora's history ambiguous? What does this tell you about Cora? How has Cora's attitude toward her past changed by the end of The Chaperone?
7. Cora narrates the events of the book from a perspective of many years later. What juxtapositions does this allow her? By placing Cora's narration at a time of radical social change, what parallels is Moriarty making?
8. Think about Louise Brooks's behavior. How much of it would be considered scandalous today? What values has society held on to? In what ways has society changed?
Suggested by Members
.
by Kimmieart
(see profile)
06/15/16
Should Cora have shared her secret life with her family members?
by flos56
(see profile)
07/30/15
Why would Laura Moriarty title this book The Chaperone when the story spans Cora's lifetime, yet she was only a chaperone for one month?
by lizblair
(see profile)
07/05/15
If this book were set in the 60's or current day how would it be different?
What were the ramifications of Cora trying to find her birth mother? Was her mother's reaction justified?
by nanovsky
(see profile)
10/17/13
Alan and Raymond's relationship is important to the story. Discuss why and how it helps Cora to grow.
by dahlem
(see profile)
09/20/13
Book Club Recommendations
Recommended to book clubs by 56 of 59 members.
timely
by mommasue (see
profile
) 04/25/17
our host did a wonderful tea service, complete with china cups and saucers!
BECOME A MEMBER
it's free
Now serving over 80,000 book clubs & ready to welcome yours. Join us and get the Top Book Club Picks of 2022 (so far).
SEARCH OUR READING GUIDES
Search
JOIN OUR MAILING LIST
Get free weekly updates on top club picks, book giveaways, author events and more
Please wait...